We've not been fans of Glossybox UK in the past. The reason for this was tri-fold…the focus on makeup rather than skin/haircare, the poorly curated selection of low-value products, the wildly varying boxes (some people getting very poor, low-value boxes and others getting superb high-value boxes). In the past, You Beauty Discovery and Birchbox have reigned as our UK subscription boxes of choice.
Other than the gorgeous box design (we think we would actually pay just for empty Glossyboxes!!) However, we have been wanting to try Mythic Oil for a long time. This box came with the guarantee that you'd get Mythic Oil or Mythic Oil Mask to try. This would pay for a good proportion of the box and we'd heard that Glossyboxes had started to improve recently, so we decided to take the plunge.
We took up a Glossybox offer for a free past box by entering LUCKYDIP at the checkout (valid on 3-month+ subscriptions). Ours turned out to be the not-very-good-but-gorgeously-boxed-Seaside-Splash-Box (click to see the unboxing)
This is an unboxing, we'll list the items and come back and review them later 🙂
---
L'ORÉAL PROFESSIONNEL: Mythic Oil, 45ml
Value: £5.75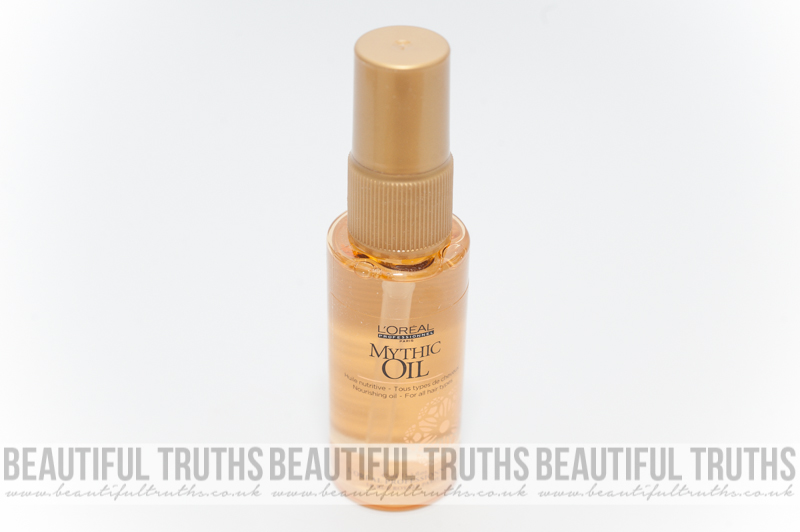 "This lightweight oil cares for and pampers all hair types. The formula leaves your hair looking shiny while feeling nourised and supple."
BT INITIAL THOUGHTS: Available from salons only, we'd been wanting to try this oil for a while as our skin and hair responds better to oil and serums. We'd heard really good things about this oil. This is a generous sample that should last a while. We had taken a bit of a gamble, hoping to get it so we were delighted to see it in my box!
---
MODELCO: MORE BROWS Fibre Gel, 3.5ml
Value: £14.95 (full size product)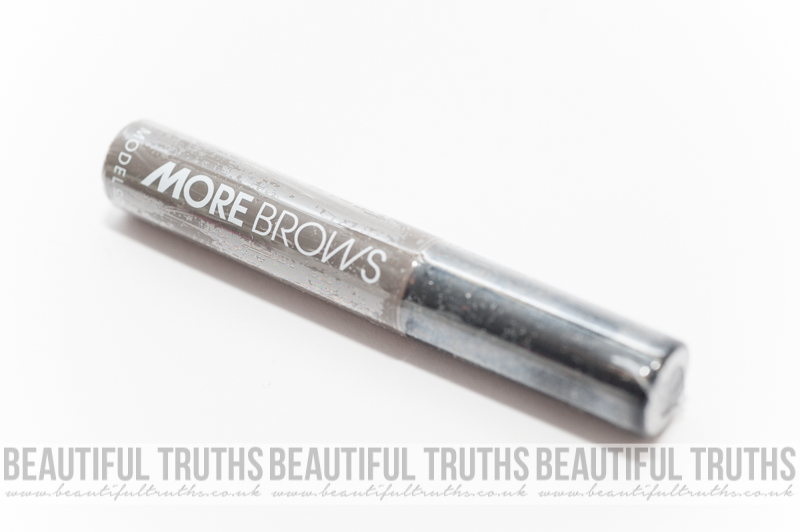 "This innovative brush-on fibre gel gives the appearance of fuller, thicker browns instantly."
BT INITIAL THOUGHTS: We're not really into the HD brows looks, so whilst we're curious to see how well this product works, we're glad we don't have to pay for the privilege! A decent inclusion for the box though.
---
NAILS INC: Westminster Bridge Matte Top Coat, 10ml
Value: £12 (full size product)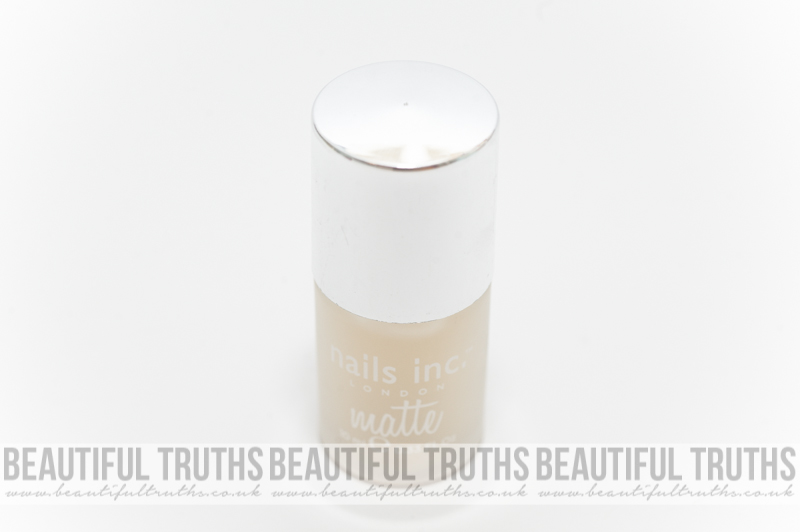 "This matte effect top coat gives you two very different looks for every one of your nail polishes. The perfect way to add a unique twist to your favourite shade."
BT INITIAL THOUGHTS: We're super excited to try this out! This is bang on matte trend and can be used with our existing nail polishes. Plus we're Nails Inc fans…what's not to like?
---
GOSH COSMETICS: Silky Cream Blusher
Value: £6.99 (full size product)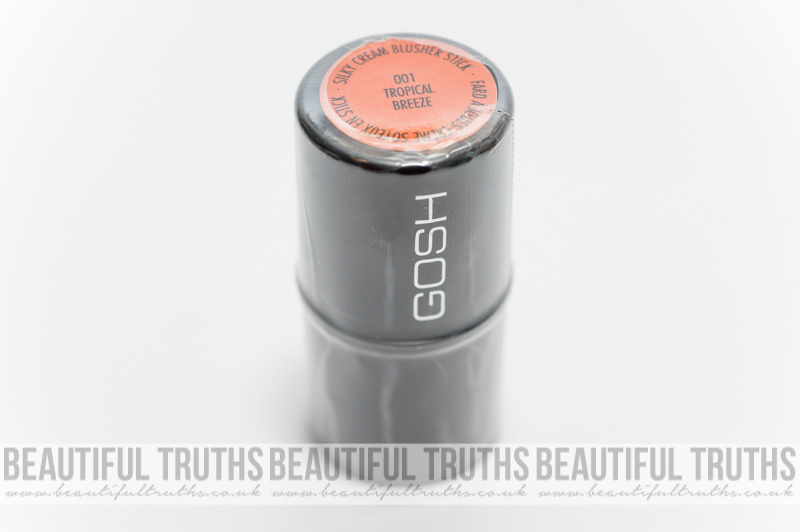 "The texture of this smooth cream blusher leaves the surface of the skin with a flush of soft colour and a comfortable silky feeling."
BT INITIAL THOUGHTS:  Whilst we rarely wear blusher day-to-day and this is not a brand that excites us to much, this is a useful inclusion that we will put to use. Full size, great for popping in your handbag – we'll see if the colour suits. Nothing to complain about.
---
SKINPEP: Enzyme and Acid Peel + Peeling Gel, 7ml + 2ml
Value: £9.50 (£3.50 + £6)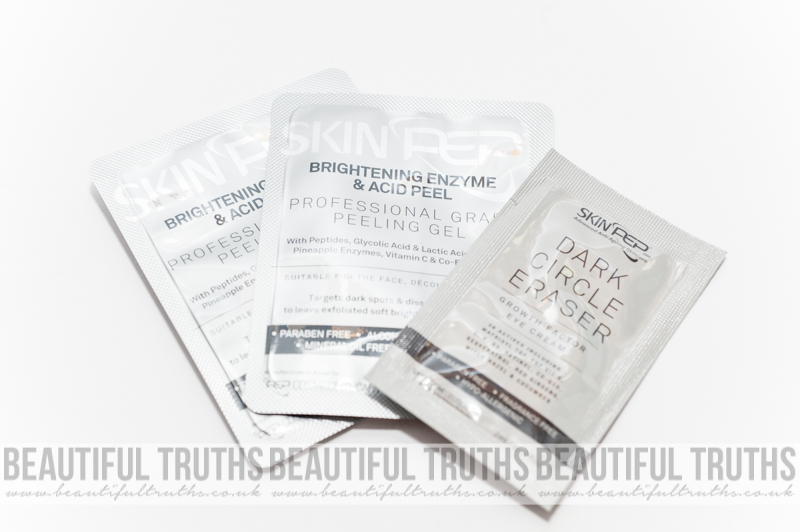 "This highly effective peeling gel uses Pineapple and Papaya extracts to create gently exfoliated, soft and bright skin."
"This powerful dark circle eraser uses anti-oxidant ingredients to boost collagen in the delicate undereye area."
BT INITIAL THOUGHTS: What incredibly expensive tiny sachets! Nice to try some high end products, however we are sceptical whether a sachet can ever give you enough product to really know if it performs well.
---
OVERALL VERDICT: This box was a strong all-rounder. With hair, skincare, nail, eye and face makeup products that we REALLY want to try and can probably afford (bar the sachets) to incorporate into our regular routines. We like that these products are all on trend and do not rely on being gimmicky. The products fitted with the 'classy highstreet' Karen Millen brand too.  This is probably our best ever Glossybox – well done guys! If Glossybox are able to maintain this kind of standard, then we will consider extending our subscription past the initial 3 months.
Box price: £9.50 (on a 3-month subscription) + £3.75 shipping
Total value: £49.19
Note: We paid for this Glossybox with our own hard-earnt pennies
Interested in trying out Glossybox UK? Click this link or the banner below.