This month's theme was Away We Go!…we tend to find summer-themed boxes an excuse to skimp on luxe products and this Birchbox was sadly no exception. A slim offering from Birchbox…
Instead of the usual drawstring liner, this month's offering came in a handy zip lock pouch.
---
NUMBER 4: Super Comb & Protect, 30ml
Value: £3.00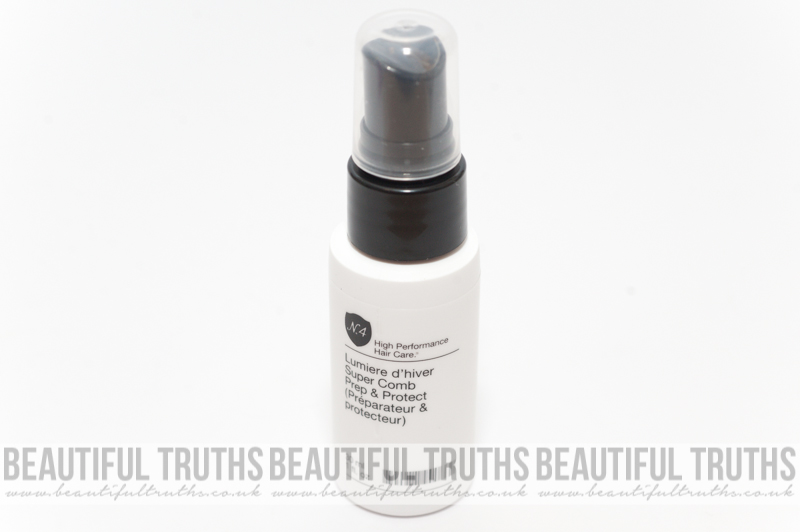 "A leave-in conditioning spray to detangle and protect against heat and sun damage."
BT INITIAL OPINION: Useful purse-sized spray. That's about all we can say about this. Not particularly exciting.
---
VASANTI: Brightenup! Enzymatic Face Rejuvenator, 20ml (it says grams, but I think this is a typo)
Value: £4.34
"A multi-action exfoliator to ensure a renewed, refreshed complexion."

BT INITIAL OPINION – Also a useful but not particularly exciting item.
---
NUDE: Progenius Omega Treatment Oil, 5ml
Value: £9.66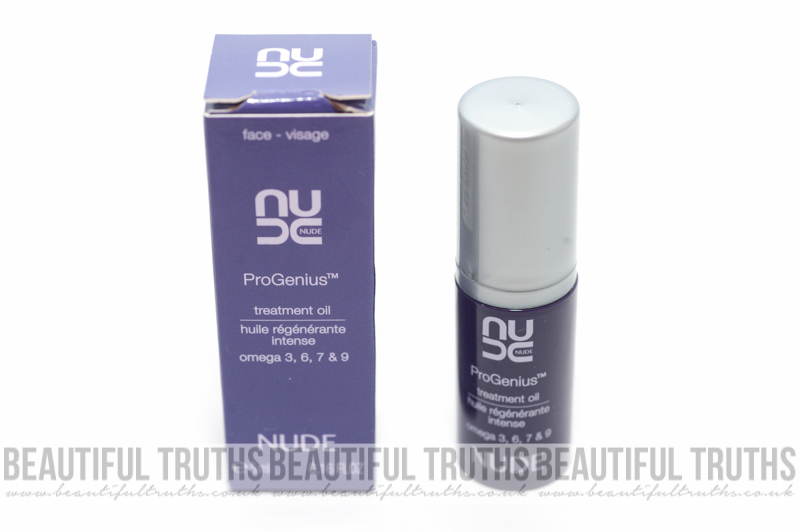 "This nourishing oil is rich in omegas 3, 6, 7 and 9 for hydrated, smooth skin."

BT INITIAL OPINION – The one item that piques our interest in this box. For a luxe product, the sample packaging feels very cheap, but we look forward to giving this a try and seeing how it performs against other recovering/miracle oil treatments.
---
SUPERGOOP! Daily Correct SPF35 CC Cream, 3ml x 2
Value: £4.09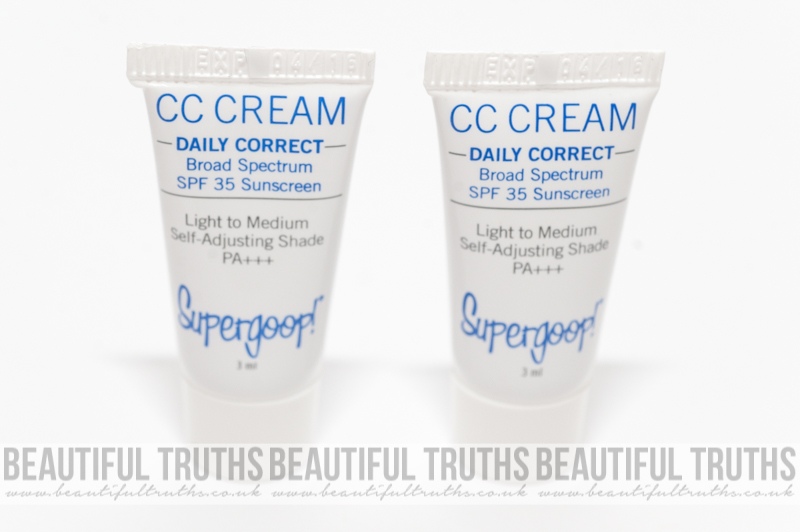 "A natural shade-adjusting CC cream with SPF to smooth fine lines and even out skin tones."
BT INITIAL OPINION – These samples are so tiny, they had to include two! We like BB/CC creams, so don't mind trying more out, but even with two tubes, it's a small sample.
---
CHELLA: Highlighter Pencil
Value: £15.95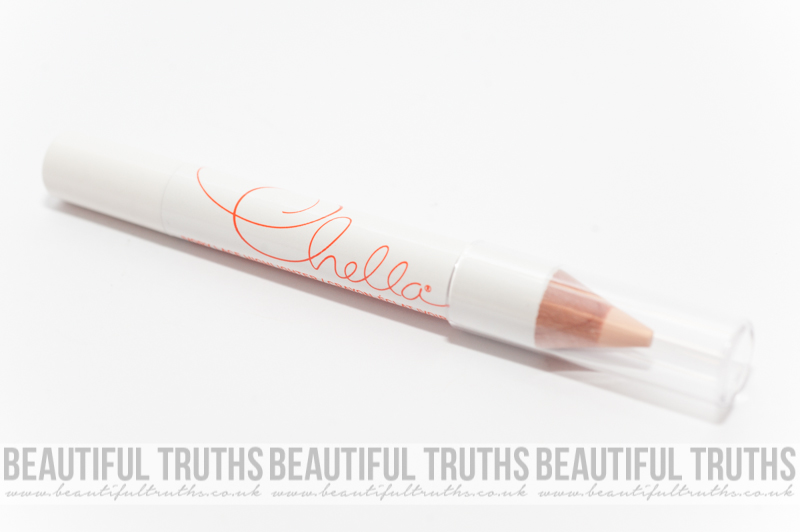 "Highlight the brow bone, cheekbones and inner corners of eye with this chunky pencil."

BT INITIAL OPINION – We've already given this one a quick whirl. We'll trial it more extensively and report back, but initial try was very disappointing.  We like the idea of this product, but its performance was poor akin to a product from the 80s.
---
LIFESTYLE EXTRA:
"Chapter One of this spellbinding and romantic novel, which spans 1950s London and present day NYC."
BT INITIAL OPINION – we don't mind this being included in the box, but it shouldn't be in the place of a lifestyle extra as in effect, it is just advertising. If it were a complete short story or novella, then this could be considered an extra…
---
OVERALL VERDICT:
This is the worst box we've ever had from Birchbox! A combination of a poor selection of products, tiny samples and a poor lifestyle item makes for a disappointing box. They did at least source unusual brands. We have serious reservations about the value of the Chella pencil being £15.95 – we wouldn't even shell out £2.00 for it. Without this, the box seems pretty poor value.  The inclusion of a book sample as the lifestyle sample in addition to such a poor offering added insult to injury. No advertising dressed up as free gifts please Birchbox!
Box price: £10.00 plus £2.95 shipping (rolling month by month subscription) – although we got this on a discount offer
Total value: £37.04
Note: We paid for this Birchbox with our own hard-earnt pennies
Like the look of Birchbox? Subscribe at www.birchbox.co.uk and you'll get £5 worth of points! You're welcome 😉