MeMeBoxes are all the rage at the moment. They are Korean non-subscription boxes that you buy blind based on a brief description. They release themed boxes as well as Global collections of which this is one.
My first ever MeMeBox was the Global 12 Collection and I have to say, I was disappointed. I'll write a review of that box soon and link it so you can see why. Having ordered a ton more, I was hoping that MeMeBox would live up to its reputation.
So this is the box I am writing about http://us.memebox.com/memebox-global-13 – it's probably sold out, but they do restock boxes now and again so if you're particularly interested in a box that has already been released, then it's worth signing up for updates.
As this is an unboxing, I'll just list the items in the box and come back and review them later 🙂 The box seemed to be focussed mainly on skincare which was great for us, but this box will always be remembered as the one with the tampons!!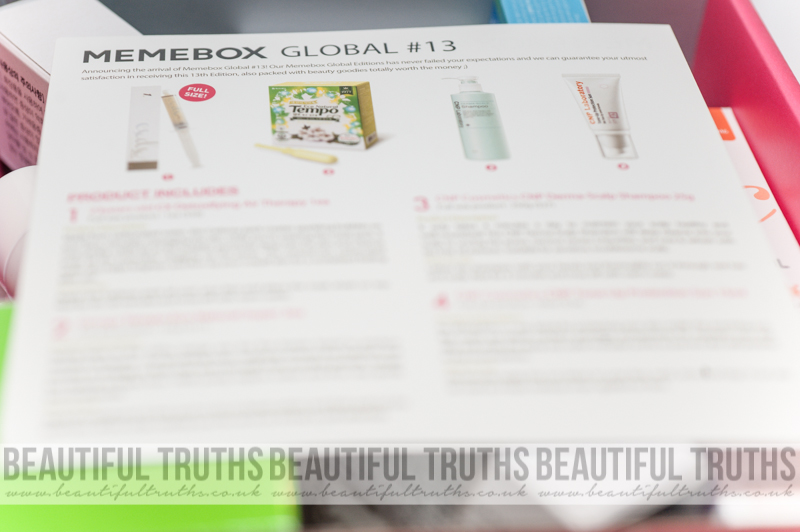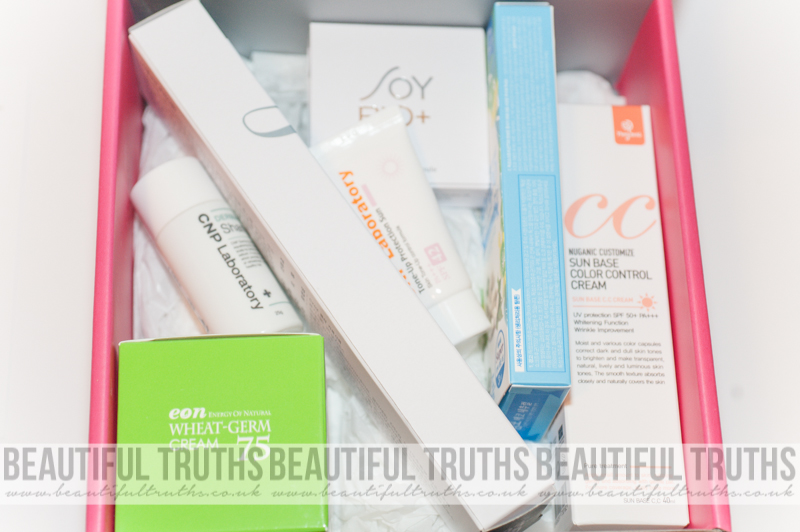 ---
23yearsold: CX Detoxifying Air Therapy
Value: $50 (full size product)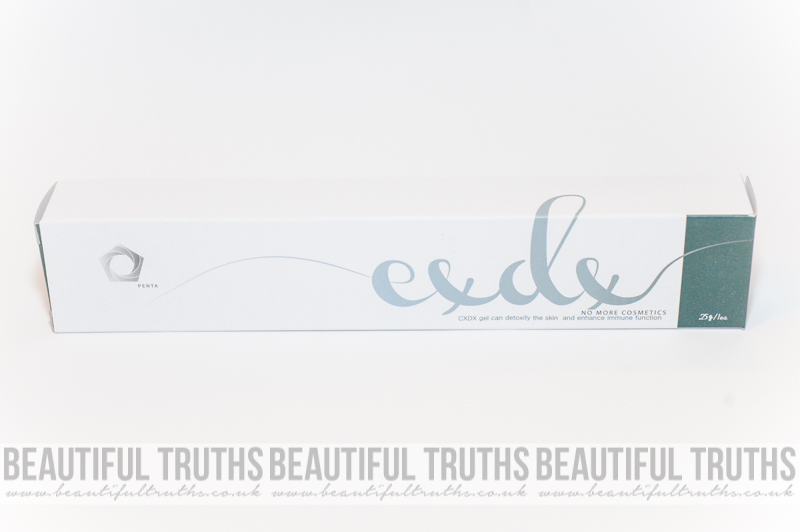 "Made from carbonated water, this Carboxy pack creates sparkling bubbles on your face, minutely massaging the skin while you're wearing the mask pack. It may prickle a little bit as the bubbles penetrate deep into the skin and cleanse away all the impurities clogging up the pores. The mineral-rich carbonated ater also helps brighten and firm up your overall skin for a revitalised feeling after use."
BT INITIAL THOUGHTS: You syringe out the product and apply it to your face and put a mask sheet over it for half an hour. I'm interested to try this just because it looks fun and quirky. I wonder if it will perform better than a standard mask – hugely pricey for one application!
---
Donga: Tempo Eco Natural Super x 3
Value: $2.07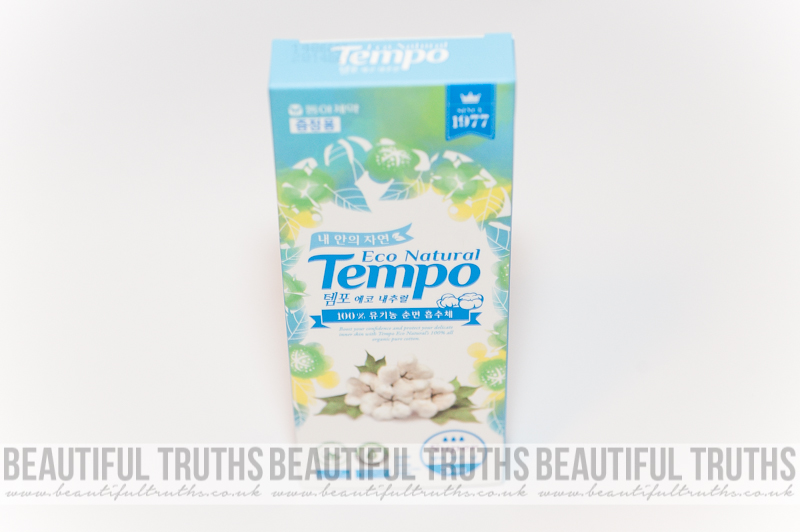 "Dating back to the 1970s, Donga was the first Korean brand to product women's tampons – for providing busy, outgoing women the freedom and comfort to engage in their lives even through their monthly periods. Tempo Eco Natural is made from 100% purely organic cotton and thus very gentle and comfortable."
BT INITIAL THOUGHTS: Seriously…tampons? Useful, but unless the Koreans are doing something no other tampon manufacturers are doing, what is the point of putting these in the box?
---
CNP: Derma-Scalp Shampoo 25g
Value: $2.70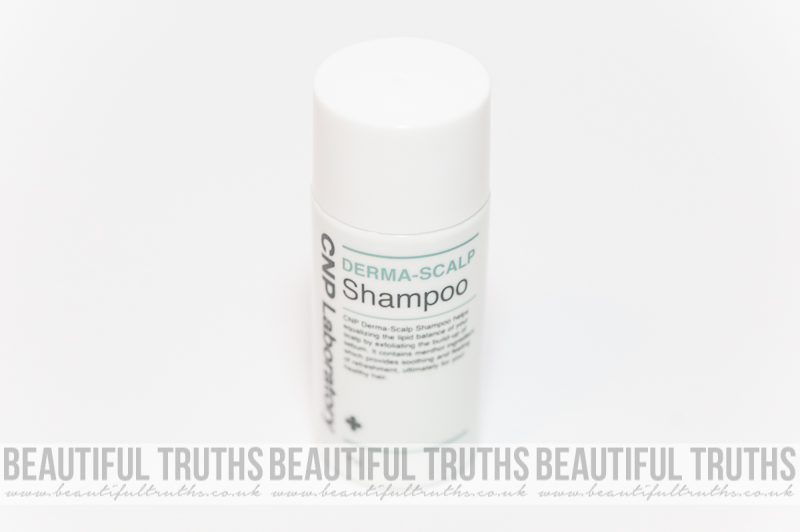 "It only takes 4 minutes a day to maintain your scalp healthy and well-nourished! The CNP Derma-Scalp Shampoo will deep cleanse into your scalp to unclog the pores, remove excess impurities, and cool and refresh with tea tree oil extracts. Suitable for sensitive, troublesome scalp."
BT INITIAL THOUGHTS: Not too excited by this, but it will be handy for travels. It is not really a large enough sample to see whether it will help scalp issues. I have long hair and it's good for two treatments at the most. It has a fairly pleasant menthol smell.
---
CNP: Tone-Up Protection Sun 15ml
Value: $10.20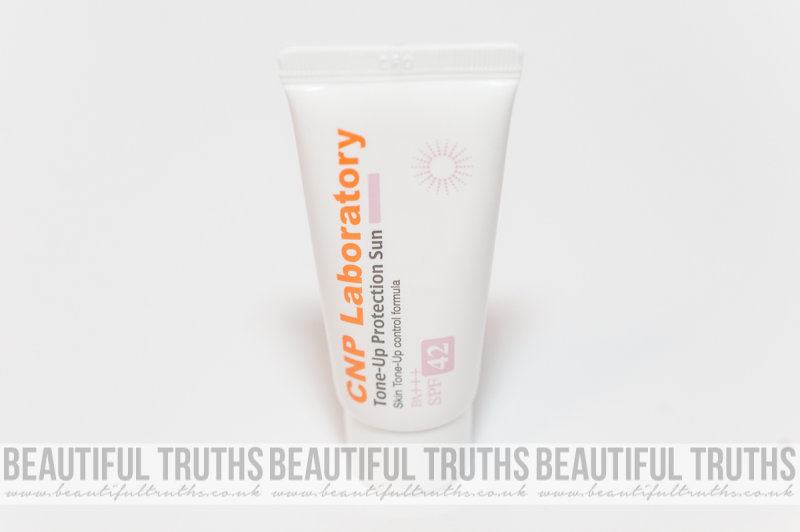 "An SPF42/PA+++ sun block for protecting yoru skin under the scorching sun, this smart sun block contains powdery components for maintain your skin silky soft while the deep sea water works to prevent skin dehydration in the summertime"
BT INITIAL THOUGHTS: Not too excited by this one either but at least it's also practical. This can also be used as a makeup base, which is a bit more exciting than having a little tube of sunscreen that won't even provide a full application
---
Yufit: Eon Wheat-Germ Cream 75ml
Value $48 (full size product)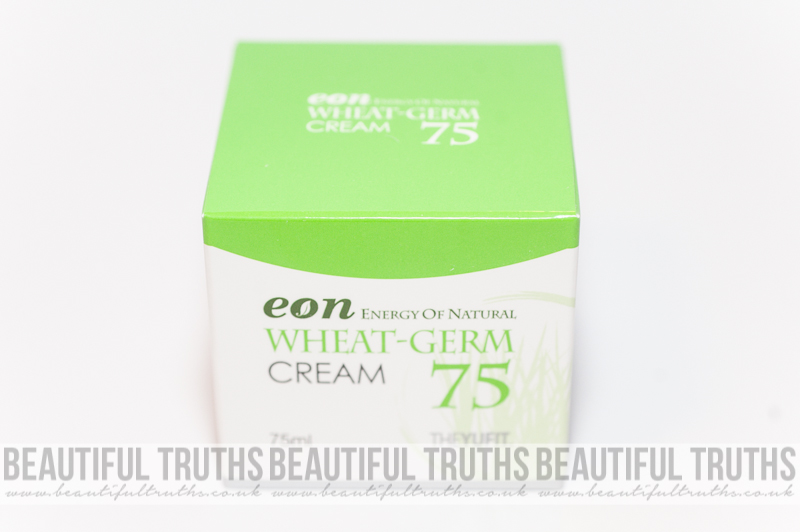 "Over 75% of the cream consists of organic wheat bud extracts which work to hydrate, firm, brighten and fight signs of aging all in one! It's gentle and lightly absorbing texture does not irritate even the most troubled skin, and instead helps to tighten pores for an overall healthier and younger-looking complexion"
BT INITIAL THOUGHTS: Always interested to try new skincare. This is a generous (full size) tub. Have never tried a wheatgerm cream so pretty happy with this! If it's not a great face moisturiser, can always use it as a body cream.
---
Soy Bio Plus: Fermented Lumpoule 5ml x 2
Value: $24.86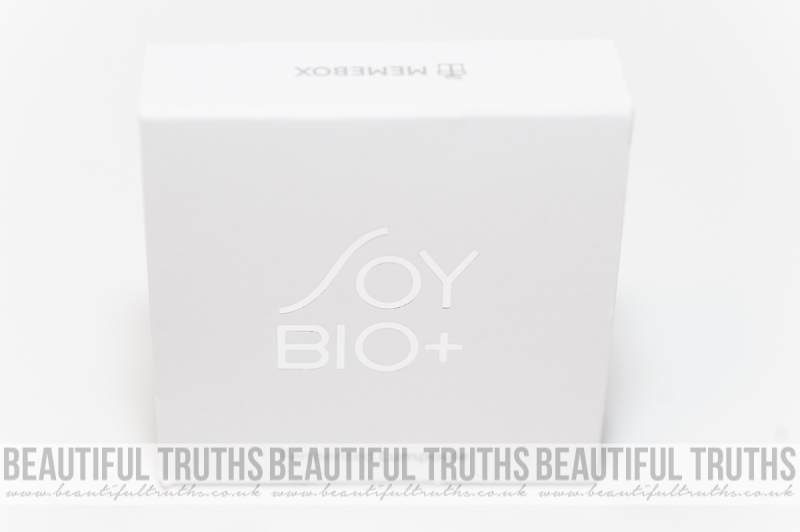 "This 'lumpoule' is a word combining two words – 'lump' and 'amoule' – and is basically a facial ampoule made from real Korean fermented soy bean lump. It'll work to prevent formation of fine lines and wrinkles and also brighted up your overall complexion."
BT INITIAL THOUGHTS: We're excited to try this! We've never tried any fermented products and would love to see if this works particularly well with oriental skin…hoping that the two lumpoules will be enough as they're usually sold in sets of 14.
---
Nuganic: Customised Sun Base Colour Control Cream 40ml
Value: $54 (full size product)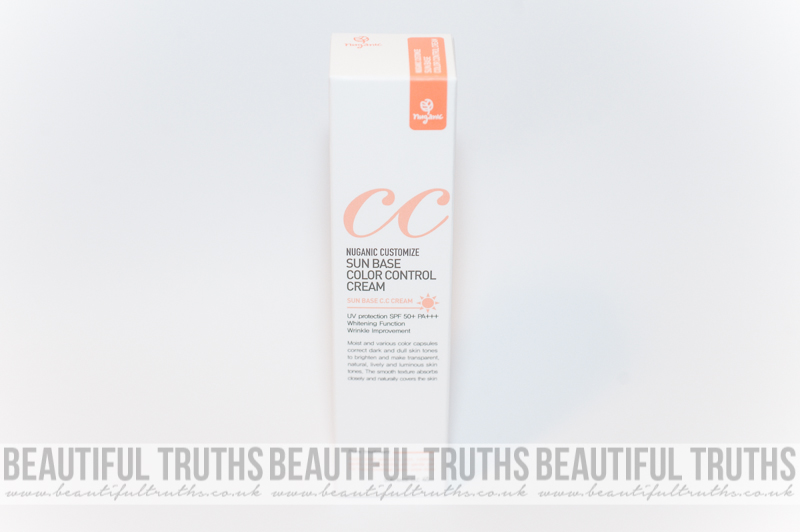 "Enriched with snail mucus extracts, aloe vera leaf, lemon and various plant extracts, this easy to use CC cream works to balance out the skin's oil/moisture level for a silky smooth finish to your makeup! It will cover up major skin imperfections and leave your skin glowing with a natural shine. Also, the high SPF helps protect your skin from the scorching sun for a long period of time."
BT INITAL THOUGHTS: This product claims to do a lot! We love a good BB or CC cream and as Korea is the home of BB creams, we're excited to try this and see whether it lives up to any of its claims.
---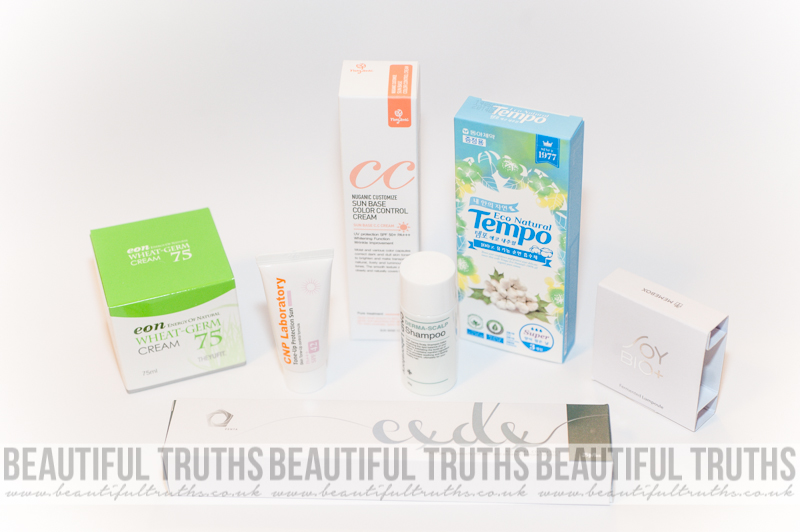 OVERALL VERDICT:
This is a great box, even if they did play it a bit safe. We're skeptical about whether the products are worth the stated value, but it's a good mix of fun (items we don't usually come across here) and functional products (things we will use!) A couple of samples were on the small side, but were still practical, so nothing will go to waste in this box. Our faith is restored in the Global Boxes! We'll get back to you with reviews of the products soon.
Box price: $23 + $6.99 shipping
Total value: $191.83
Note: We paid for this MeMeBox with our own hard-earnt pennies
Interested in trying out MeMeBox? Use the link below to get $5 off all orders over $100 or check the referrals & deals page for other offers on specific boxes.