We got this box free with our gorgeous September 2014 Karen Millen Glossybox. Using the code LUCKYDIP, Glossybox were offering a free past box with minimum 3 month subscriptions.
This is a sun/holiday themed box.  Upon opening, we were pretty excited as this box is stunning. With the matching tissue and ribbon, Glossybox really excel with their presentation.
This is an unboxing, we'll list the items and come back and review them later 🙂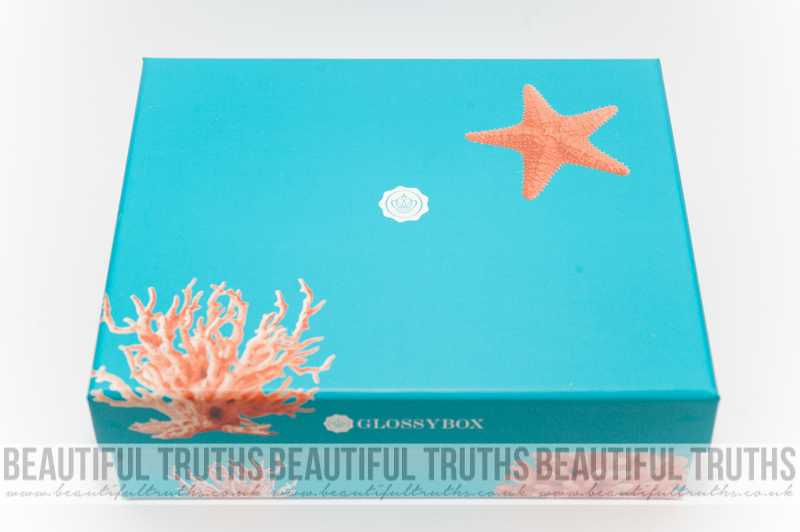 ---
INECTO: Pure Coconut Refreshing Dry Shampoo, 150ml
Value: £2.49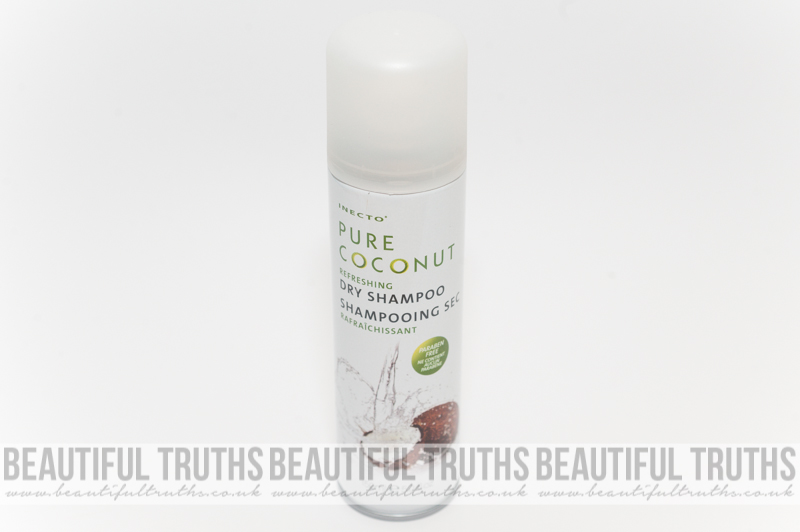 "Looking for a quick pick-me-up on your way from the beach to the bar? Inecto's Coconut Dry Shampoo instantly refreshes hair between washes, adding body and texture and – most importantly – leaving your hair smelling irresistably fresh and exotic"
BT INITIAL THOUGHTS: Blah. The inevitable dry shampoo that comes with summer-themed boxes. Whilst this will be used, this is terribly un-exciting. The irony is that a sample-size would be more useful than the full-size product.
---
ALTERNA HAIRCARE: Bamboo Style Boho Waves Tousled Texture Mist, 25ml
Value: £4.60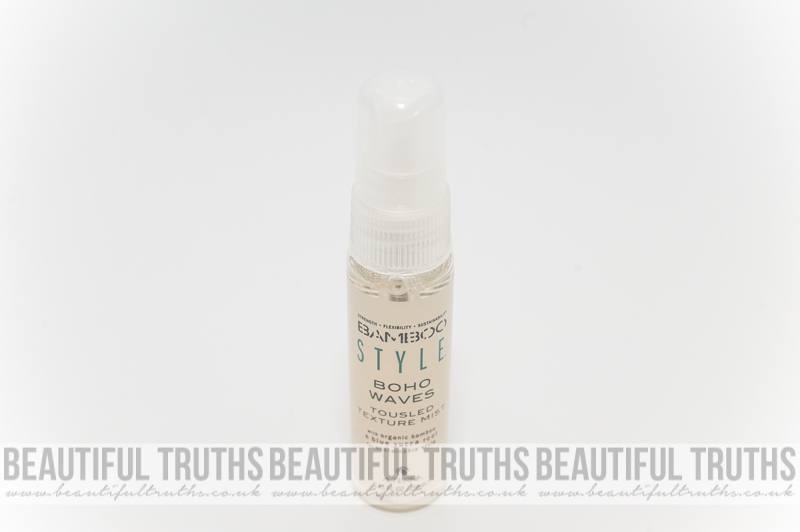 "Your perfect "Seaside Splash" summer companion! FOrget perfectly primed hair, and instead opt for effortlessly tousled, "just-back-from-the-beach" waves with this weightless mist. Adds texture, volume and healthy shine to all hair types.

BT INITIAL THOUGHTS: We look forward to trying this as we love beach and salt sprays, and this is a handy purse size – will be interesting to see how this performs for the money.
---
CIATÉ: Paint Pot, 13.5ml
Value: £9.50 (full size product)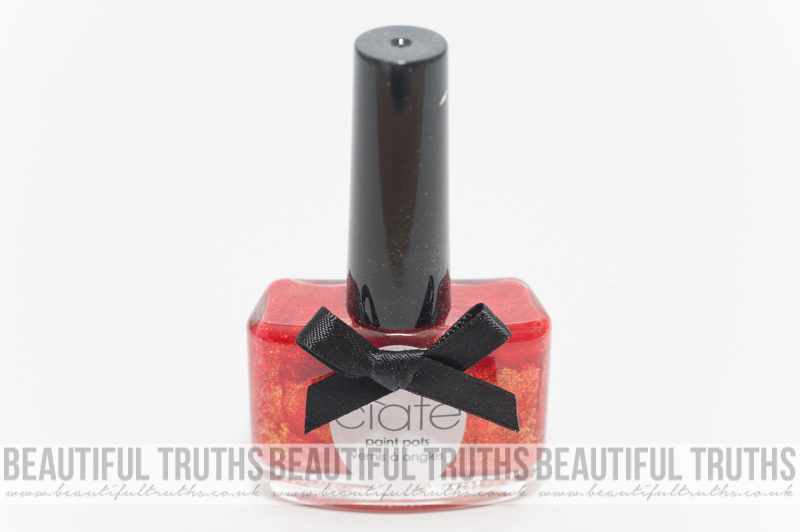 "We're excited to feature one of our all-time favourite nail brands, Ciaté. WIth a range of on-trend summer shades, you'll be hitting the beach in style. Ciaté's wide range of amazingly pigmented and long=lasting shades guarantees a flawless, even finish every tme. The cherry on top? We can't get enough of the iconic satin bow gracing each beautifully designed bottle."
BT INITIAL THOUGHTS: Wut? Who wrote this copy? Glossybox cannot get enough of the ribbon on the bottle?!! Well we do actually love Ciaté, but this metallic orange-red-coral colour is pretty hideous.
---
COOLA ORGANIC: Mineral Face SPF20 Unscented, 7ml
Value: £0.92


"We love this tough but gentle multi-tasker. Coola Organic's Suncare Collection is hypoallergenic, free of parabens and packed with antioxidants. It provides complete UVA/UVB protection and fights free radicals, while soothing, toning and minimizing pores. Organic Acai Oil delivers powerful anti-ageing benefits, while organice Evening Primrose And Linseed Oils reduce inflammation and balance moisture. We've truly fallen for this suncare hero."
BT INITIAL THOUGHTS:  Hard to get excited about this one – this sample is too small to really test a sunscreen. A waste of space, even if the product might be good.
---
ILA SPA: Face Oil for Glowing Radiance, 1.75ml
Value: £1.50

"Winner of Harper's Bazaar Hot 100, ila's Face Oil for Glowing Radiance has become a cult product worldwide and has been named 'a little miracle' by celebrity make-up artists. It's easy to see why!" Argan oil and rosehip seed oil are high in anti-oxidants, repairing skin cells while combatting premature ageing. You will soon notice a healthy glow to your face with visibly improved texture and radiance."

BT INITIAL THOUGHTS: This is a product we're pretty happy to try to see how it compares to Kiehl's Midnight Recovery and the like. However, the sample is very tiny!
---
OVERALL VERDICT: Whilst we absolutely LOVE the design of this box, we would have been sorely disappointed if we had paid any money for it. Whilst the selection of the products is pretty good, the two premium products being absolutely tiny samples (one being useless) really makes the box redundant. We were unlucky with the nailpolish colour, but this is a prime example of why we left Glossybox in the first place. We got this free with the Sept 2014 Karen Millen box – which is a million times better, hopefully a sign of good things yet to come.
Box price: Free with the Luckydip promotion (usually £9.50 on a 3-month subscription + £3.75 shipping)
Total value: £17.97
Note: We received this Glossybox free as part of a promotion

Interested in trying out Glossybox UK? Click this link or the banner below.