So excited to have my 3rd MeMeBox on the same day as receiving Global 13.
This is my first Luckybox – they are billed as being a selection of the most popular products from past boxes…seemed a good place to start as a relative newcomer to both MeMeBoxes and Korean Beauty.
This is the box  http://us.memebox.com/luckybox-7#.U9MB5rHLLEQ – it's probably sold out, but they do restock boxes now and again so if you're particularly interested in a box that has already been released, then it's worth signing up for updates. We'll do a proper feature on Memebox services in general soon
We're so excited to share this box with you that we just wanted to post the blog – and we'll come back and review them later.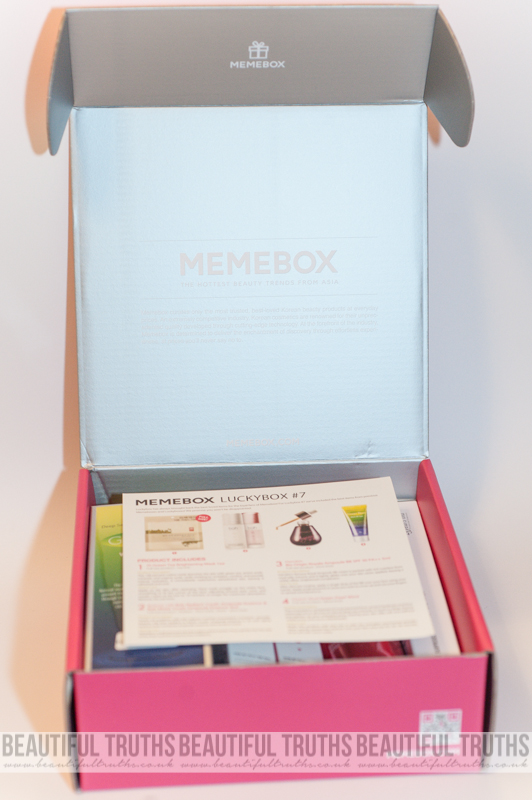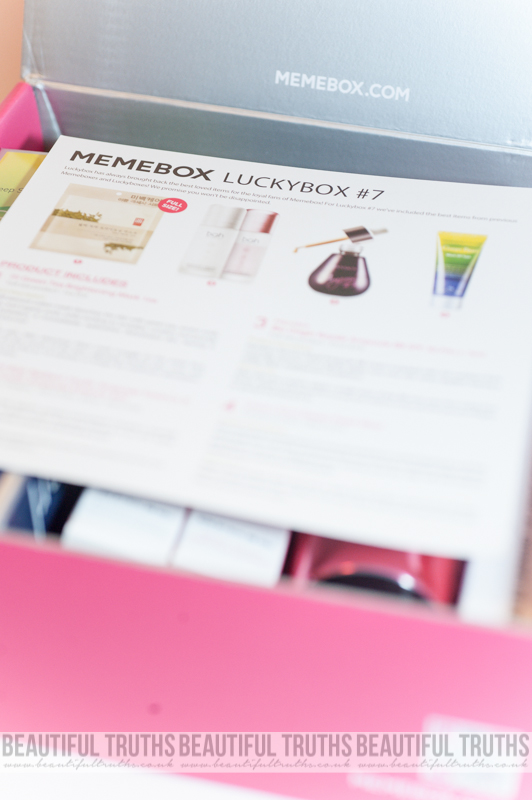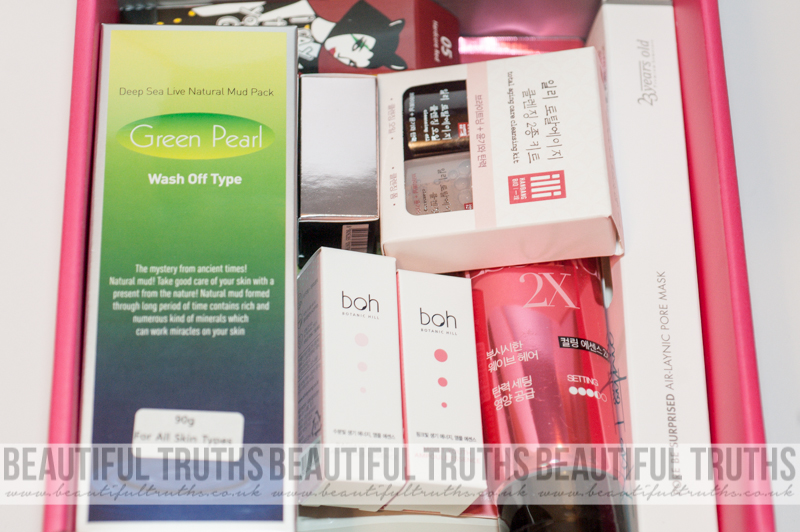 ---
Illi: Green Tea Brightening Mask
Value: $3 (full size product)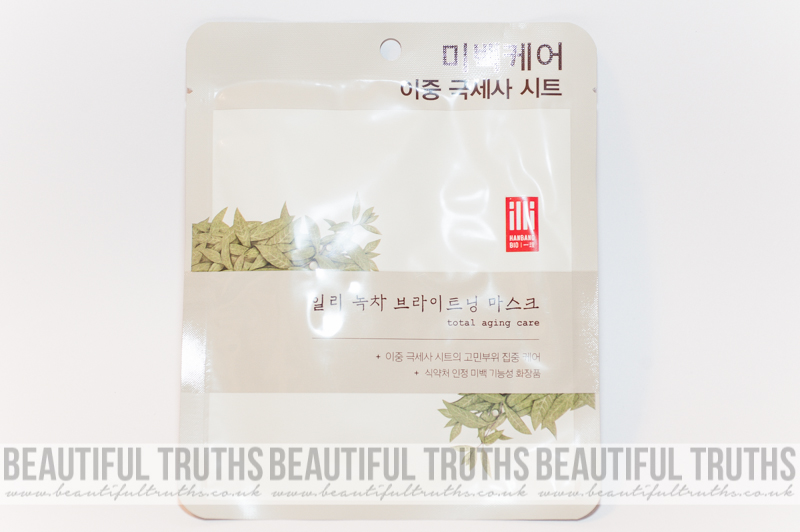 "This 100% cotton mask drenches the skin with green tea, amino acids, minerals and organic acids, while working to revitalize, comfort and provide intense hydration. It immediately replenishes dehydrated skin, leaving it refreshed and cool."
BT INITIAL THOUGHTS: What's a Korean box without a sheet mask? Lol. This will get used, even if it doesn't excite us all that much
---
Botanic Hill: Boh Radiant Youth Ampoule Essence & Boh Moist Youth Ampoule Essence 4ml
Value: $6.40 ($3.20 x 2)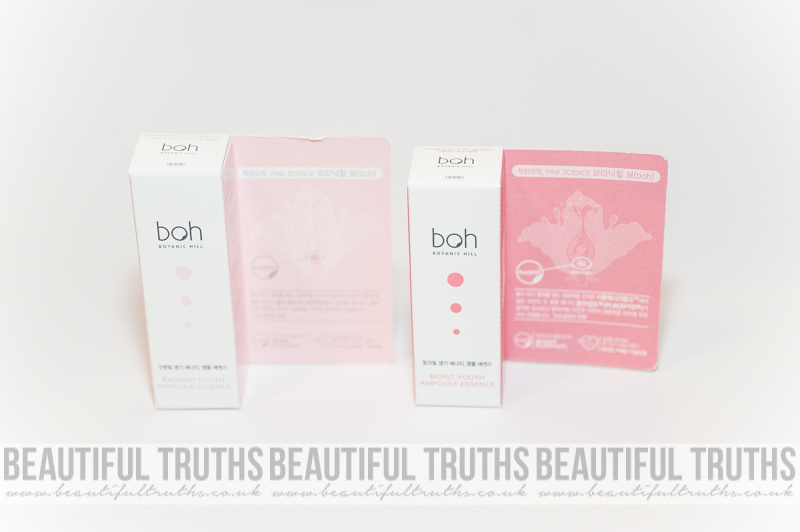 "Touch up anytime with this sebum control convenient compact, specially is an anti aging essence that combines ampoule, essence and oil all at once"
BT INITIAL THOUGHTS: So what's the difference between an ampoule and an essence. We don't know but look forward to finding out! Tiny samples tho…
---
Hanskin: Bio Origin Royale Ampoule BB SPF 30 PA++ 5ml
Value: $7.72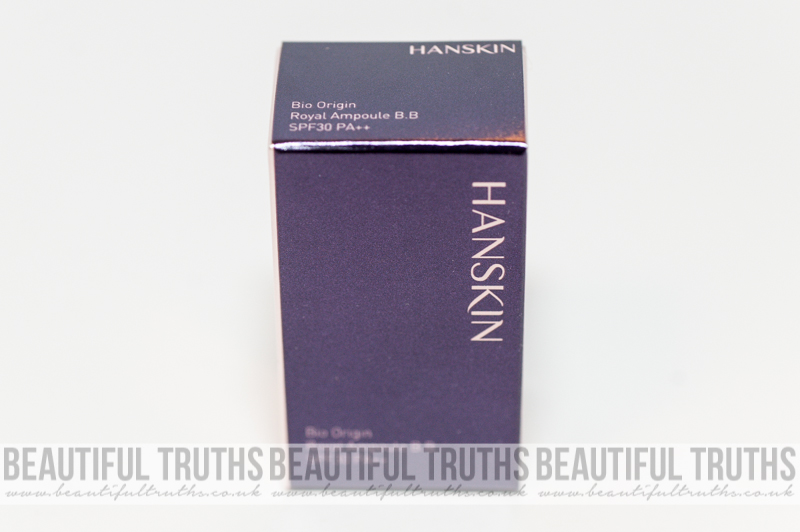 "Hanskin's famous Royal Ampoule BB cream is packed with rich nutrition from royal jelly extracts and it lightly glides over your skin when applied, leaving a visibly silkier, brightened complexion."
BT INITIAL THOUGHTS: This sounds like a hardworking product that has a lot of great buzz words in the description. We look forward to seeing whether it delivers!
---
Charm Mud: Green Pearl
Value: $70 (full size product)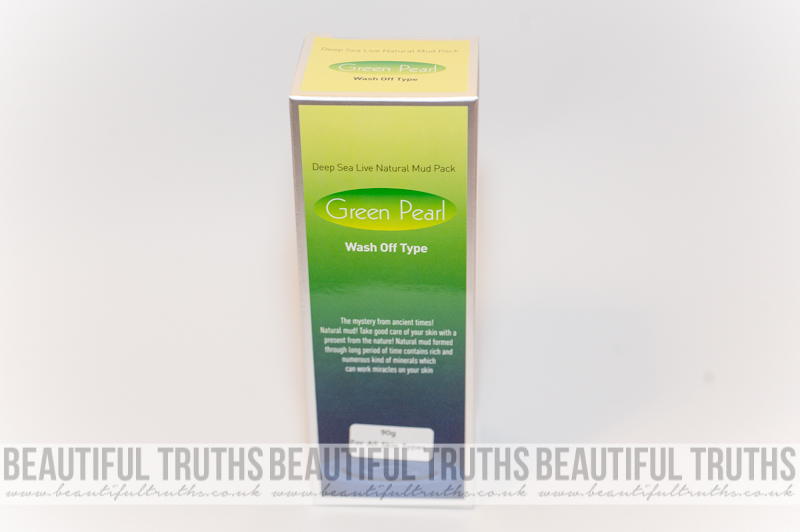 "This mud pack is composed of mud extracted from ancient bedrocks and thus extremely rich in all sorts of natural deep sea minerals. It works to deep cleanse and tighten up your enlarged pores, leaving your skin silky soft and without visible pores and excess blackheads."

BT INITIAL THOUGHTS: We're not mad about mud packs, but like them more than sheet masks! 😛 Will give this one a whirl. Generous size product.
---
Mise en scene: Curling Essence 2x 150ml
Value $12 (full size product)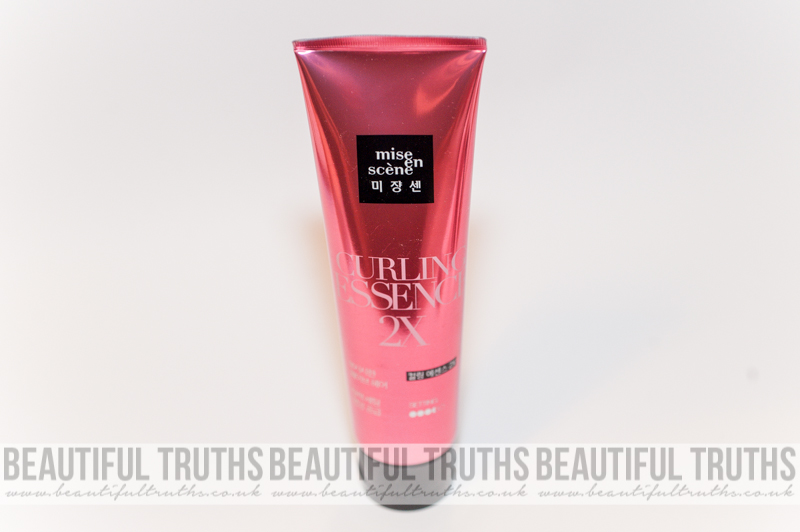 "Enriched with argan oil and cedar wood oil, this two-in-one hair essence provides deep nutrition and helps define your curls all at once. It will instantly make your sagging curls bounce with luster and elasticity."
BT INITIAL THOUGHTS: We're excited to try this! Especially if this product suits Oriental hair more than UK products.
---
Illi: Cleansing Oil & Foam Set 15ml
Value: $2.93 ($1.65 + $1.28)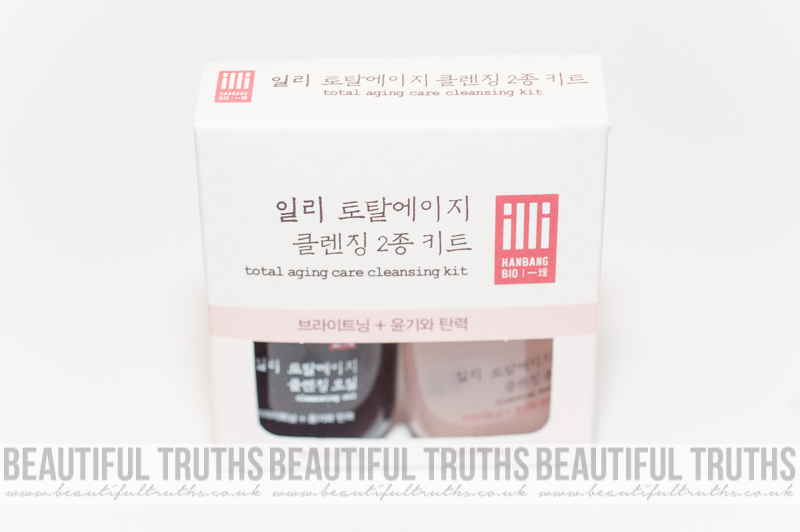 "Illi's total age care Cleansing Oil and Foam set is infused with oriental medicinal extracts that brightens skin tone, enchances skin elasticity and provides a healthy glow to your skin. The powerful yet gentle cleansing oil dissolves all traces of makeup and impurities and the gentle cleansing foam rinses off all oil and makeup residue."

BT INITIAL THOUGHTS: Having combination skin, we are fans of oil cleansers. We love the look of this, but it's such a tiny sample! 🙁
---
Elle Girl: I Say Tint You Say Gloss 5.5ml
Value: $23 (full size product)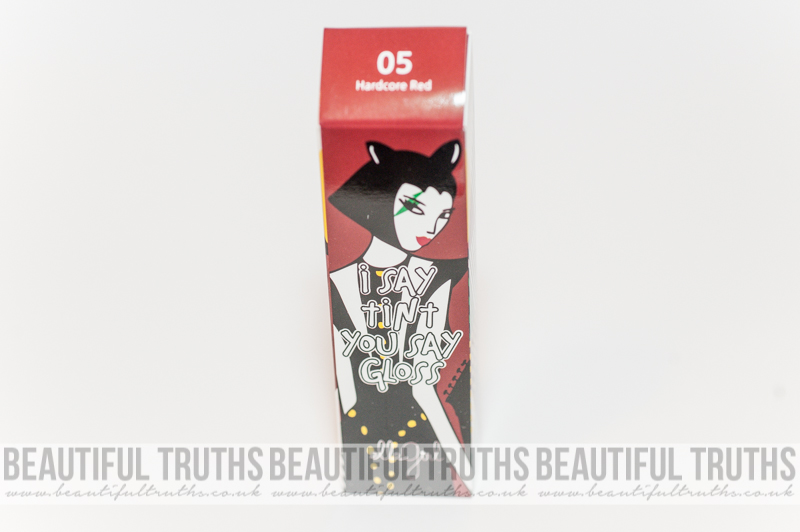 "I say tint you say gloss is a sheer ultra-moisturising lip gloss with less thick texture that also gives a lip tint feel to the gloss."
BT INITAL THOUGHTS: This will be our first Korean lip tint. Yay! We love the sassy design and the gorgeous deep red colour.
---
23Yearsold: Air-laynic Pore Mask
Value: $14 (full size product)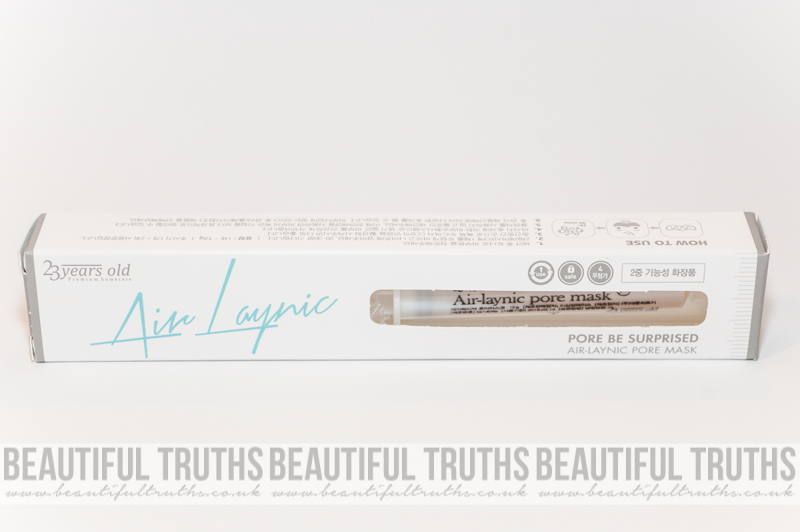 "This unique pore mask is in the form of a syringe which contains gel-type ampoule for tightening enlarged pores and fighting against any blemishes on the nose and the cheeks, the most sensitive and oily part of your face. It's different from other pore masks in that it's actually a 20 minute long home therapy for a cleaner, more resilient complexion."
BT INITAL THOUGHTS: Exactly the kind of quirky Korean-ness that we buy MeMeBoxes for!
---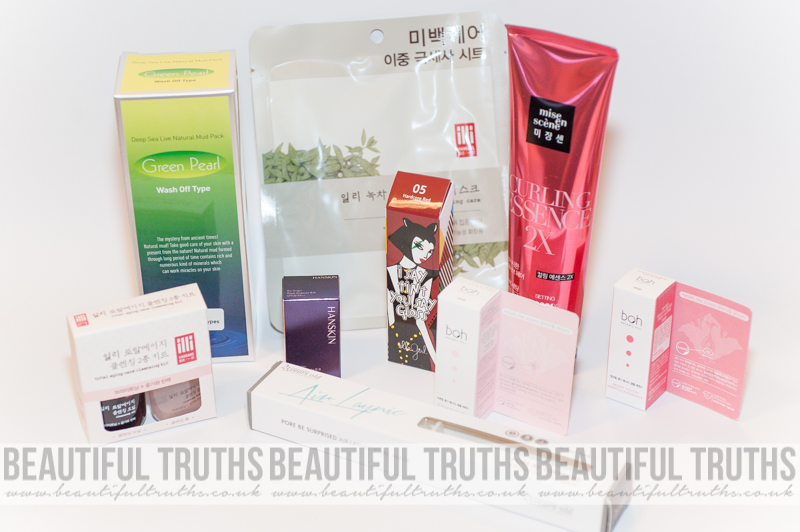 OVERALL VERDICT:
We doubt the claymask is really worth $70, so the stated value of this box isn't as brilliant as other MeMeBoxes. Having said that, we think this is a really great curated selection of items that we are really looking forward to trying. It excited us much more than the Global 13 which was worth a lot more money. Everything will get used. Although a couple of the samples could have done with being bigger, we'll definitely be ordering more Luckyboxes in future as they seem a great way to sample Korean trends without taking too much risk as they are tried and tested products.
Box price: $23 + $6.99 shipping
Total value: $133.05
Note: We paid for this MeMeBox with our own hard-earnt pennies
Interested in trying out MeMeBox? Use the link below to get $5 off all orders over $100 or check the referrals & deals page for other offers on specific boxes.