This month's theme was Happy Days – the booklet inside was missing and the theme tenuous at best. But we hoped for something better that last month's poor summer-themed offering.
---
KORRES: Citrus Showergel, 50ml
Value: £1.60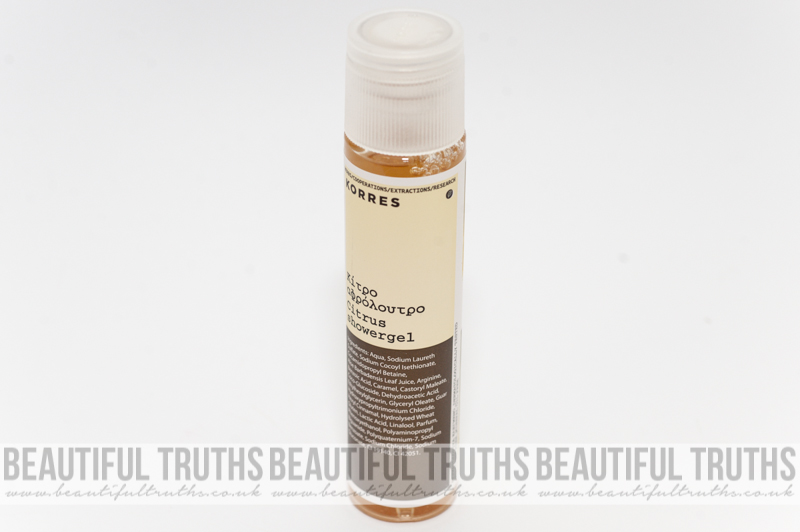 "This get-up-and-go citrus body wash helps ensure skin stays hydrated all day long."
BT INITIAL OPINION: Fresh and modern-smelling. This will get used and Korres is a reliably good brand, but the inclusion of this hardly sets the world alight…reasonable at best.
---
AGAVE: Healing Oil Treatment, 4ml
Value: £1.07
"A lightweight oil to smooth hair, build resiliency and boost shine and colour."

BT INITIAL OPINION – Look forward to trying this as hair oils really suit oriental hair. We could do with a much, much larger sample though!
---
BENEFIT: It's Potent! Eye Cream, 3g
Value: £2.03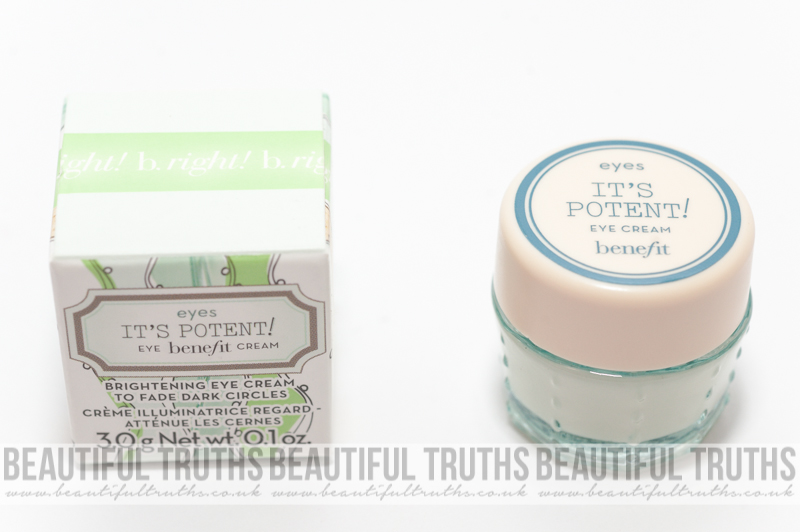 "Banish dark circles, smooth fine lines and protect against free radicals with this light peptide-packed formula."

BT INITIAL OPINION – We get along better with eye gels and serums for our combination skin, but always happy to get to sample Benefit.
---
SKIN & CO: Truffle Therapy Serum, 5ml
Value: £7.00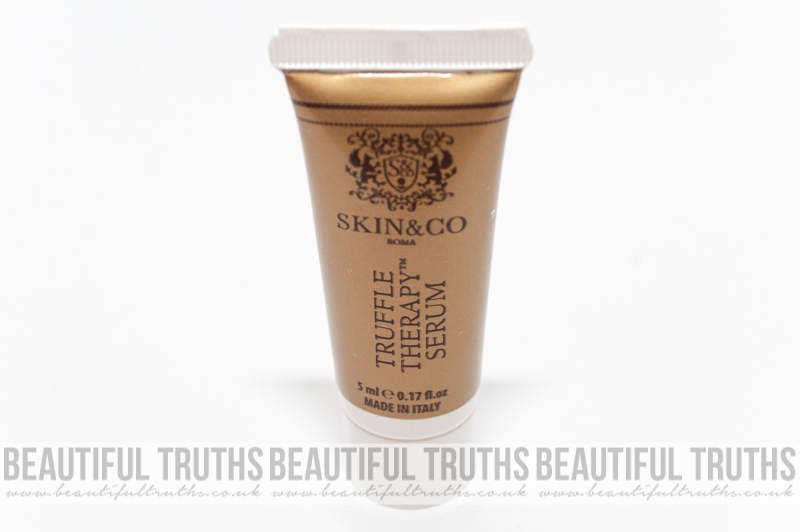 "A natural shade-adjusting CC cream with SPF to smooth fine lines and even out skin tones."
BT INITIAL OPINION – This is interesting! Luxe price, but non-luxe packaging. Will see whether the serum has luxe results or not. Probably the most interesting thing in the box this month..
---
MODELCO: Lip Lacquer in "Morocco", volume unknown
Value: estimated £5.00
"A sumptuous lip gloss that provides long-lasting colour and hydration – plus, plenty of shine."

BT INITIAL OPINION – Nice. We will use. That is all.
---
LIFESTYLE EXTRAS:
URBAN FRUIT: Magnificent Mango 35g
Value: £0.80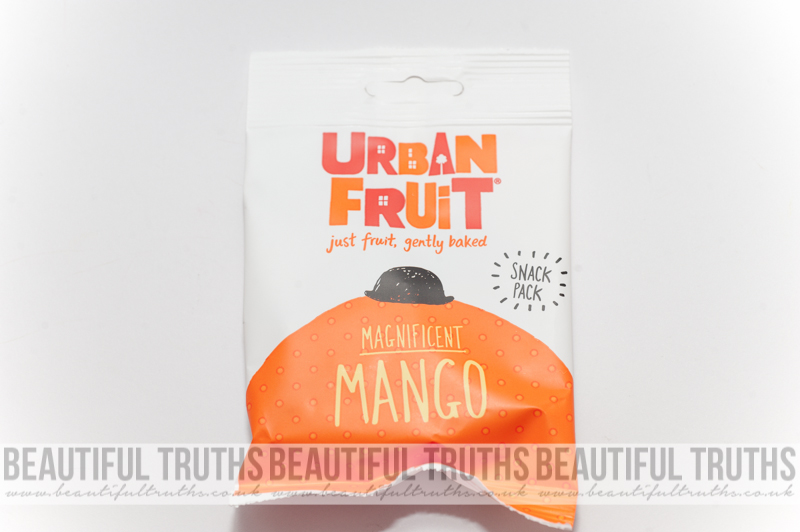 "A yummy 100% fruit snack to add to your work lunch and keep you feeling virtuous."
BT INITIAL OPINION – Love Urban fruit and have yet to try the mango. Great lifestyle extra!
BIRCHBOX: Happy Days Photo Clip
Value: N/A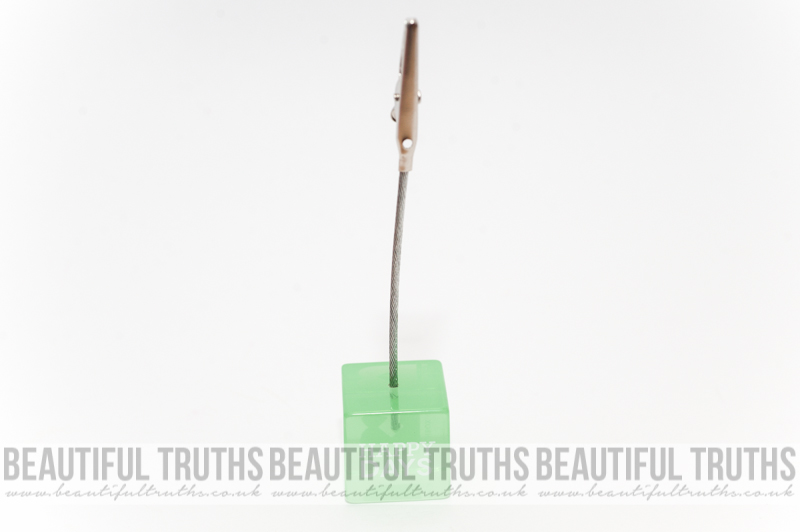 "Brighten up your desk or bedroom with this colourful photo holder!"
BT INITIAL OPINION – as a second lifestyle extra, receiving something not-too-obviously-Birchbox-branded is not too bad.
---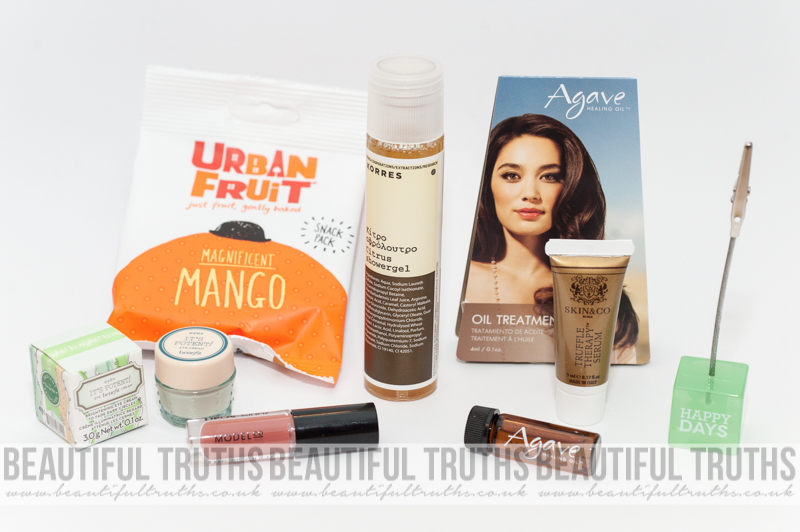 OVERALL VERDICT:
All in all, this was a very mediocre box. It suffered hugely from the the samples being weeny, the value of the box on the low side and (surprisingly for Birchbox) they didn't curate a very exciting or creative box, nor was there a 'star product'. However, they have still chosen a variety of items combining higher-end luxe brands as well as new brands to discover.  This is just about passable – I know other versions of this month's box have been better..If we hadn't got this on the LivingSocial deal, then we would have been pretty miffed.
Box price: £10.00 plus £2.95 shipping (rolling month by month subscription) – although we got this on a discount offer
Total value: £17.50
Note: We paid for this Birchbox with our own hard-earnt pennies
Like the look of Birchbox? Subscribe at www.birchbox.co.uk and you'll get £5 worth of points! You're welcome 😉