The theme of this box was Birthday Special. We weren't sure why until we realised that YBD is one year old! As our favourite subscription beauty box, we're happy that its made it to this anniversary!
For their birthday, YBD offered a cracking selection, but we were actually away so had to choose from the leftovers. But no fear! YBD had included a birthday bonusload of extras, including a full size Toni & Guy Volumising Whip. How generous!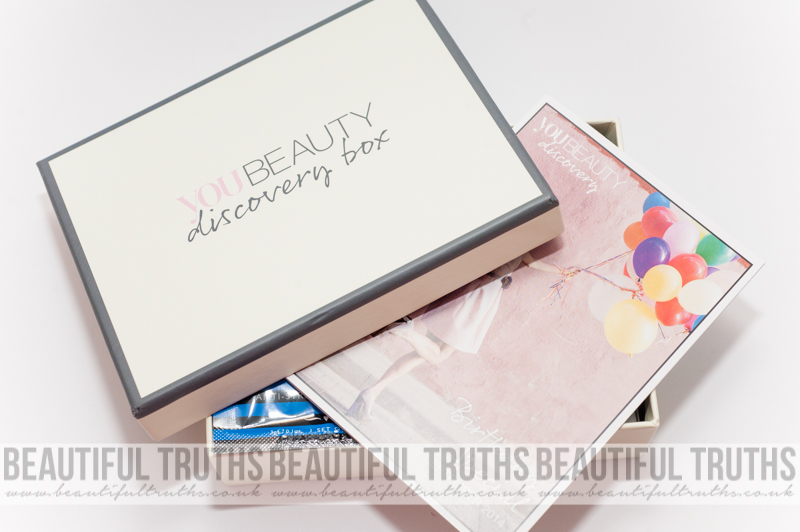 ---
EYEKO: Hydrogel Eyepatch, 3g x 2
Value: £3.75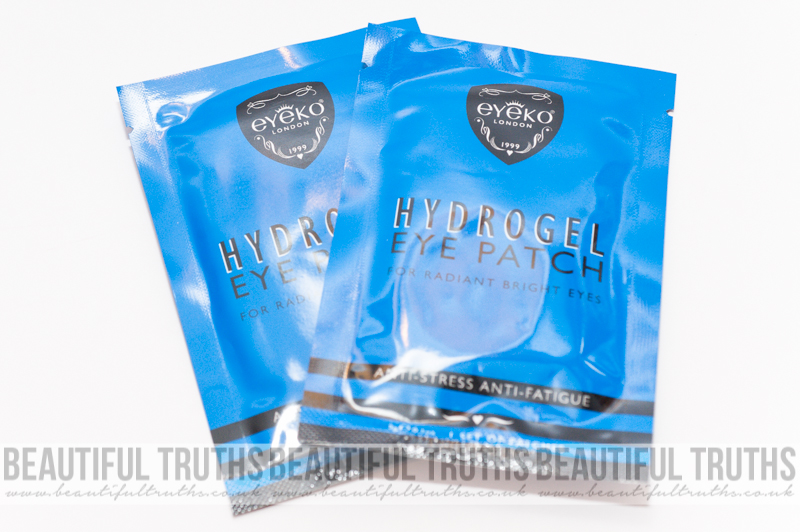 "For radiant bright eyes. Botanically infused eye patches that instantly brighten and revivie eyes for a wide-awake look. Concentrated anti-stress and anti-fatigue ingredients treat the delicate eye area visibly diminishing dark shadows and puffiness, leaving skin hydrated and firm. Revitalise tired eyes in just 20 minutes."
OFFER: Thanks to YBD, you can get 20% off all products at Eyeko.com using the voucher YOU20 (valid until 31st Oct 2014)
BT INITIAL THOUGHTS: We love to try out fun things like this.  Although this would have been better suited as an extra rather than an option, it's a good brand, we're optimistic!
---
Mavala: Mavadry Manicure Time-Save Fast Drying Nail Polish Finish, 5ml
Value: £5.00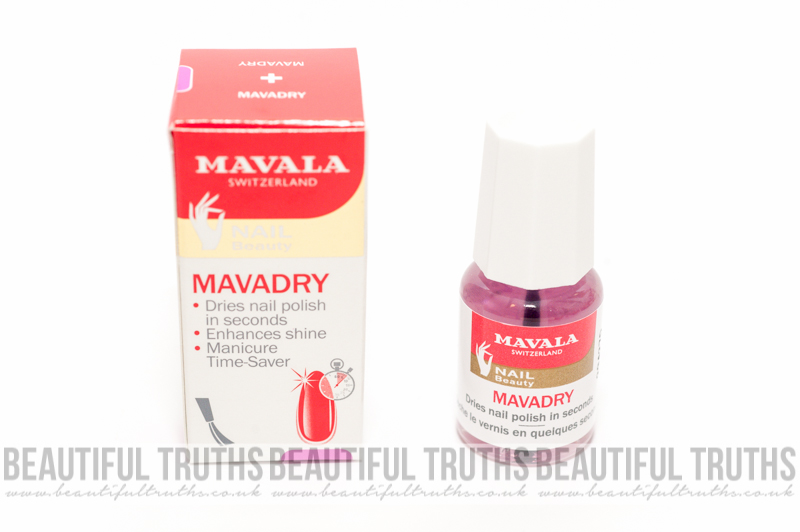 "Mavadry dries nail polish in 60 seconds, prevents flaking, enhances nail colour and leaves a brilliant sheen."
BT INITIAL OPINION – We only selected this because we missed the boat with ordering items for the box. Nevertheless, we've heard great things about this product and it's a useful thing to have in our arsenal. We don't imagine that it will get used all that often, but will come into its own when needed. Imagine that we'll be super grateful to have it when we're in a rush!
---
EXTRA TREATS:
TONI & GUY: Glamour Volume Plumping Whip, 90ml
Value: £6.99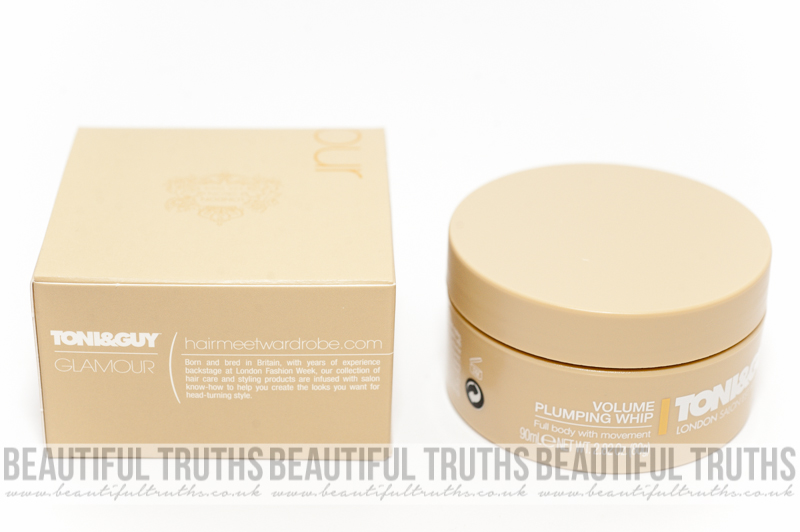 "The ultimate hair treat to give your locks all-day body and bounce from the roots. The non-sticky formulation slifts hair for glamorous, voluptuous volume without any fl y-aways. Just apply a walnut-sized amount at the roots and blow dry to unleash beautiful sleek body throuhout the hair – the perfect prep for creating a volumised up-do."
BT INITIAL OPINION – We would never have chosen this ourselves, but what a fun product! How can anyone not be happy to receive it? We look forward to trying this!
---
CRABTREE & EVELYN: Teabags x 2 – Blackberry Tea & Afternoon Tea
Value: £0.28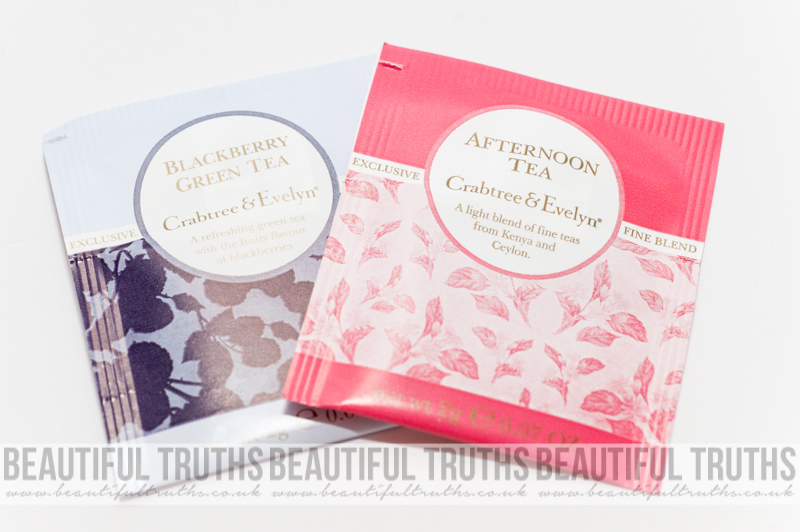 BT INITIAL OPINION – Who knew Crabtree and Evelyn did tea? We love teas. All teas.
---
UNBRANDED: Face Sponge
Value: Unknown, estimate £1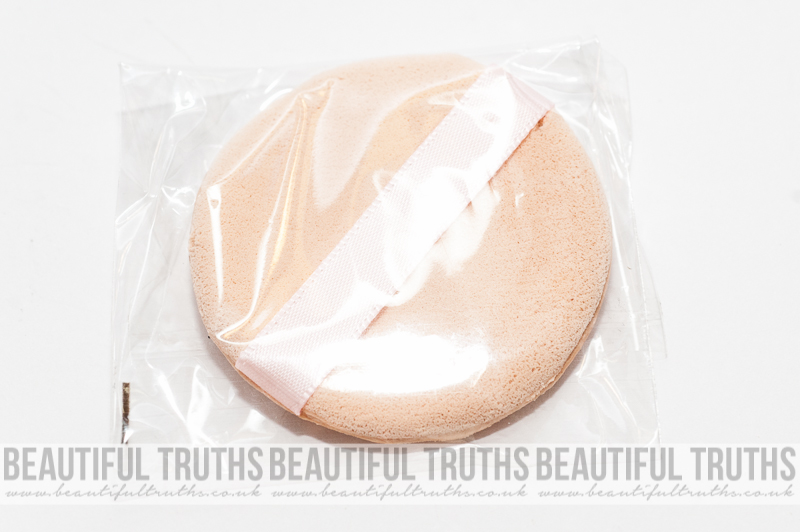 "Cute, handy – perfect for a post-summer make-up bag refresh."
BT INITIAL OPINION – As a freebie, we can't really complain. Can't remember the last time we used a sponge like this though! With some incoming air cushions, could be a good backup for that?
---
HELLO FRESH: £25 discount card
Value: N/A


"Hello Fresh's unique service delivers great healthy recipes and fresh ingredients to your doorstep each week."
BT INITIAL OPINION: We always feel a bit conflicted about things like this – it is a generous discount, but at the end of the day is just advertising. It's pretty relevant though and does further compliment the rest of this month's offering, so we'll let it pass 😉
---
OTHER OPTIONS:
Germaine de Capuccini: Excel Therapy O2 Continuous Defense Cream & Multi-Regenerating Rose Hip Oil
Pixi: Endless Silky Eye Pen
Pixi: Tinted Brilliance Balm
Perricone MD: No Foundation Foundation
Wild About Beauty: Nutrilips Colour Lipstick SPF15
John Frieda: Brilliant Brunette Colour Protecting Moisturising Shampoo & Conditioner
ARK: Body Butter & Shower Gel Duo
Sanctuary Spa: White Lily & Damask Rose Body Lotion
---
OVERALL VERDICT:
We were a bit gutted to have missed out on the Pixi and Perricone products, but this actually turned out to be a super fun box. It's nice to try out products that aren't the standard ones we'd usually go for and YBD had really outdone themselves with their birthday offering of extras. We look forward to YBD going from strength to strength this year!
Box price: £6.95 inc shipping
Total value: £17.02
Note: We paid for this You Beauty Discovery Box with our own hard-earnt pennies
Like the look of You Beauty Discovery? Sign up here http://www.youbeautydiscovery.co.uk