What's this? A MeMeBox Superbox dedicated purely to Korean IOPE skincare products! What is a Superbox? Superboxes contain full size products only. We usually don't like the idea of having a lot of full size products that might go to waste if we don't like them, so usually buy the usual MeMeboxes that offer a mix of samples and full size products.
Having not heard of IOPE before, but we googled for reviews and saw that it was generally well-regarded, somewhere between highstreet and high-end. MeMeBox released two IOPE Boxes and gave you a picture of each of the contents – the only difference between the two boxes seems to be this one also had an Air Cushion and therefore cost a bit more. We were keen to try an air cushion as well as some better quality Korean skin care than you typically get in MeMeBoxes so we went ahead and ordered a box!
This is an unboxing, we'll list the items and come back and review them later 🙂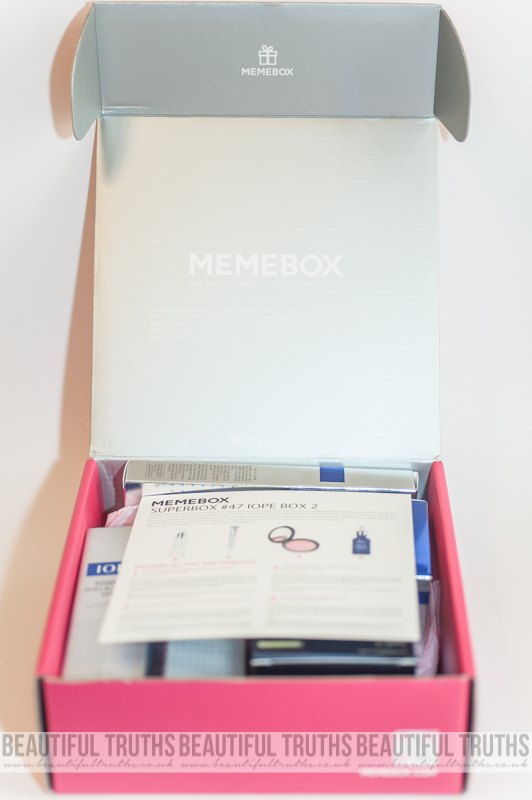 ---
IOPE: Essential Skin Boosting Serum, 40ml
Value: $84 (full size product)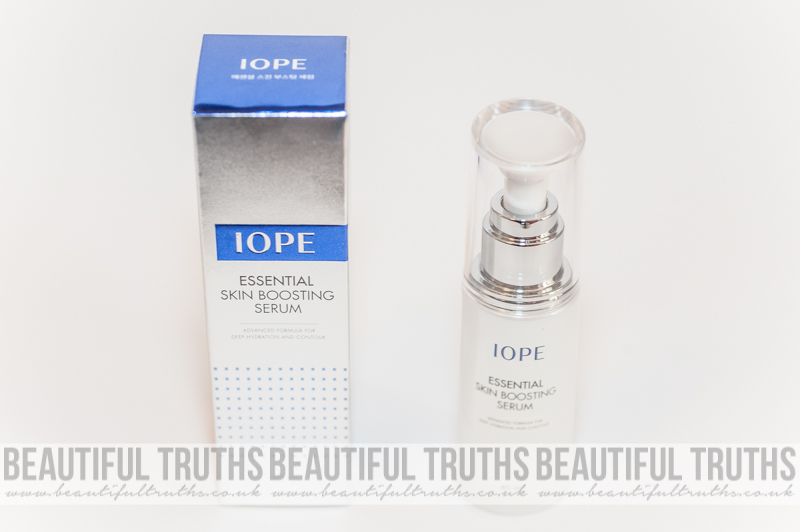 "This boosting serum instantly hydrates the skin when used as the first step of skincare routine, preventing any possible dehydration after cleansing. It also works to maintain just the right balance on your skin by strengthening the natural healing power and moisture lock-in capability."
BT INITIAL THOUGHTS: Serum's usually work well with our combination skin – moisturizing without causing oiliness or dryness so we look forward to this.
---
IOPE: Essential Tone & Wrinkle Care Eye Cream, 25ml
Value: $86 (full size product)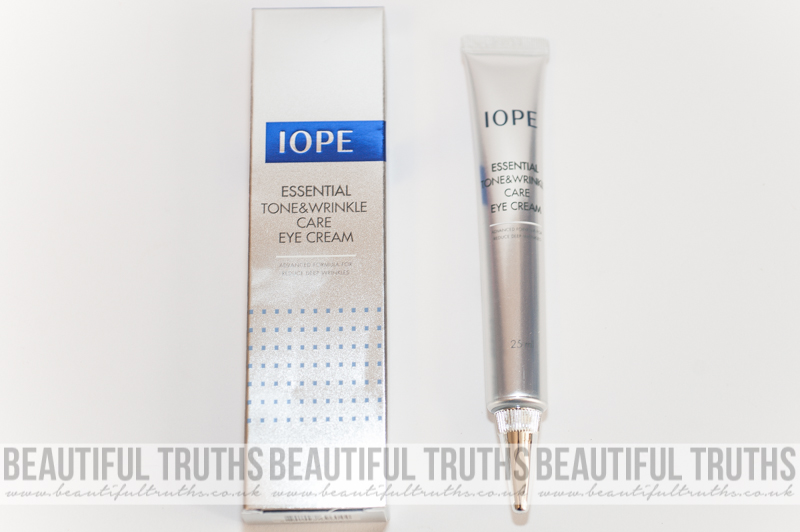 "Enriched with shea butter and jojoba oil, this moisturizing eye cream will fill in between the fine lines and wrinkles around the eyes and create a protective moisture layer on top to prevent further sagging and wrinkle formation."
BT INITIAL THOUGHTS: This might not be a great match as we tend to get along better with eye gels than eye creams. We'll try it and report back!
---
IOPE: Lip & Cheek 01 Rose Pink, 4g
Value: $42 (full size product)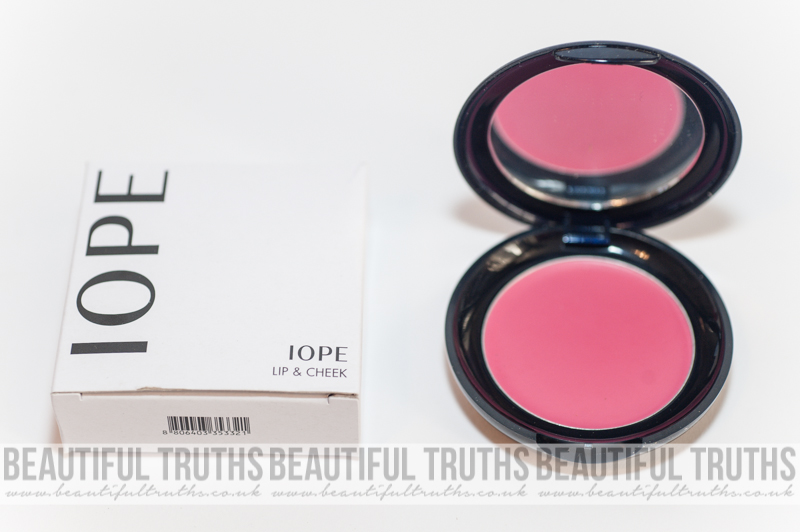 "A dual item for both lip and cheeks, this rosy lip & cheek stain comes in a neat, compact packaging with a mirror as well. Blend it into your lips and cheeks to add more colour and radiance to your overall complexion."
BT INITIAL THOUGHTS: We don't usually go for items as pinky as this, but will definitely try it. The build and look of the compact was not ugly, but not very sexy either!
---
IOPE: Essential Face Oil, 30ml
Value $90 (full size product)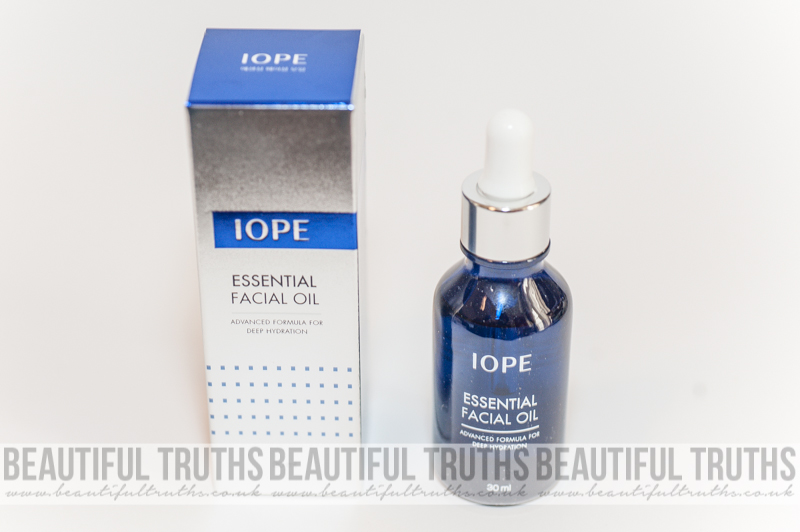 "This thickly spreading yet quickly absorbed facial oil creates a thin, protective layer over the skin for a softer, smoother skin tecture. Organic argan oil and macadamia oil contained also deliver deep nourishment and hydration to the skin."
BT INITIAL THOUGHTS: We have yet to try a regular facial oil (just rescue treatments) and have been wanting to try one for a while. We look forward to this one!
---
IOPE: Air Cushion CP SPF50+/PA+++ N.21 30g: 15g x 2
Value: $48 (full size product)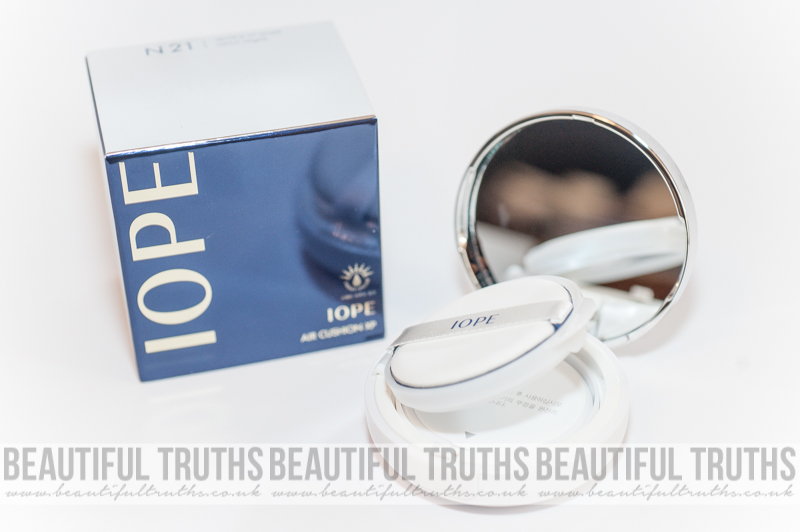 "Packed with highly concentrated mineral water and skin beneficial nutrition such as Vitamin B5, Vitamin E and Vitamin P, the latest edition of IOPE's famous Air Cushion works to cool and moisturize reddened, stimulated skin and it's a quick, easy-to-pat-on item for in-between fix-ups. Experience a nturally glowing skin with IOPE's all time bestseller!"

BT INITIAL THOUGHTS: One of the main reasons why we bought this box…the compact is a bit bulky and comes with a replacement cushion. We don't get along that well with foundation in general, so will be interesting to see how this performs.
---
IOPE: Essential Moisture Relief Cream, 50ml
Value: $87 (full size product)
"A light-textured moisturizing cream especially suitable for the summer time, the Essential Moisture Relief Cream soothes, moisturizes and tightens up the dried, worn-out skin overnight for a refreshing revitalized condition the next morning."
BT INITIAL THOUGHTS: This sounds good, looks like we'll be doing lots of skincare layering. We find lightweight lotions good for carrying the richer products into the skin.
---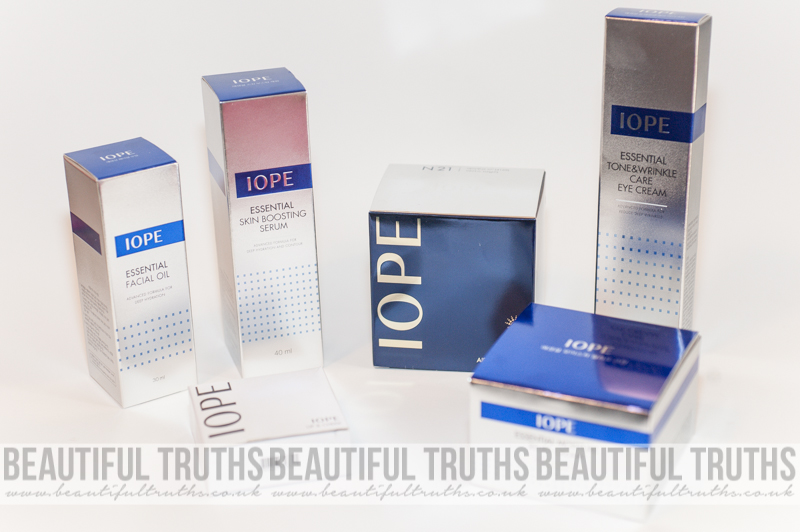 OVERALL VERDICT: This seems like a well-rounded colleciton of skincare products. We think the inclusion of the lip/cheek colour is a bit random though and would have preferred a moisturising toner/lotion for the full layering effect. The truth with this collection will be told in the performance though so watch this space! As with all skincare, it will depend on whether the range is a good match for us, but the products seems on-target so we are optimisic 🙂
Are IOPE products really worth the stated prices? If two of these products perform well, the box will have more than earnt its money back. As a final point, the packaging isn't ugly, but didn't feel at all luxe…think IOPE would do well to work on this.
Box price: $78.99 + $6.99 shipping
Total value: $437.00
Note: We paid for this MeMeBox with our own hard-earnt pennies
Interested in trying out MeMeBox? Use the link below to get $5 off all orders over $100 or check the referrals & deals page for other offers on specific boxes.