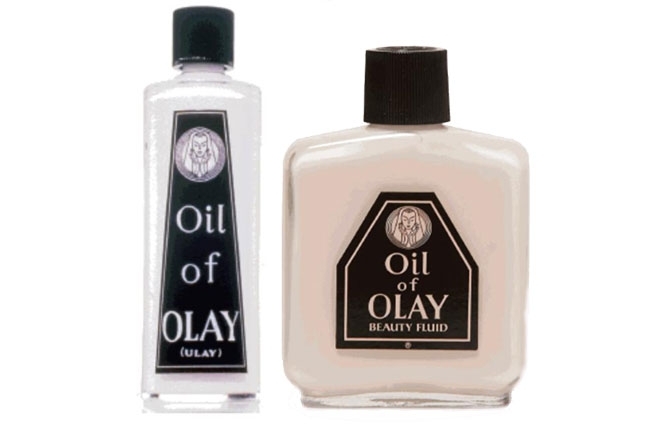 My mum has only ever worn makeup on her wedding day. But what she did do was apply Oil of Olay (then Oil of Ulay) morning and night. She is in her 70s now and still doesn't have any wrinkles! (she should actually be an advert for Olay!
I remembered her smoothing it on her skin, the iconic pink lotion (vs the heavier creams that were common back then) that worked well for Oriental skin. I remember it absorbed so well without residue or stickiness. It's been interesting to see how Olay have developed their brand over the decades since then – building upon their classic reputation, even into cosmetics, without being banished to the more 'fuddy duddy' realms of their contemporaries such as Astral and Ponds.
Unsurprisingly, some nostalgic charm presented itself when we had the opportunity to test Oil of Olay's modern day counterpart – Olay Total Effects Day.  We had the opportunity to test this ourselves as well as pass samples to friends and family.
What does it suceed at? True to its origins, it is a univerally effective product that can be a great addition to your skincare routine whatever your age or skin type. It is on the richer side than the old product, so normal to dry skin types would probably benefit most. It didn't aggravate oil production in our combination skin type though. It absorbed well – we think it would be great layered with a moisturising lotion/toner…K-beauty style or with a moisturising spray for a refresh during the day.
Overall, we actually preferred the feel of the old product for combination skin, but Olay Total Effects works so much harder for you – brightening, refining pores, evening skin tone with built in SPF, as well as the usual moisturising properties. It's a hard working product for modern, busy lifestyles.
Verdict:
A great allrounder.  The pump is easy to use, but leaves some product wasted at the end. We would love to try to the full skincare range to see how it works as a regime.
RRP £14.99 for 50ml